Welcome to Circuit Works!
We strive to provide you with the best repair and support for your products, from Pellet Stove Control Boards to Generator Control Boards.
If you need a repair that isn't listed on our website, no worries, just give us a call 914-600-4200.
Thanks for being patient as we update our site.
Winslow Country PI/PS 40 Control Board - Repair
Lennox IHP part 0 H5978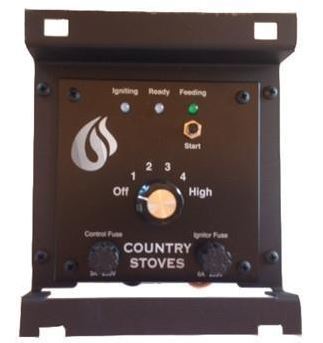 Control Board for Winslow Country Pellet Stoves. This control board has 5 different settings, and 3 LED indication lights showing when it is Igniting, Ready and Feeding. Also front Fuse access to both the Control Fuse ad Ignitor Fuse.